Shag Rug is a prop found in the Prop Palette. It can be placed on a build site.
Basic Info
Edit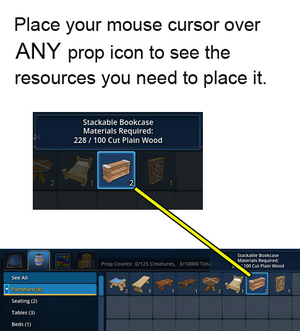 All props are placed using the Prop Palette while in Build Mode.
This prop is not innate. It must be "discovered" while engaging in non-building activities or added using the Lumen Station.
Though some props are not innate and can be discovered as "recipes," props are not a crafted item.
This prop can be tinted using the Tints tab while in Build Mode.
Required Resources
Edit
All resources must be refined at a Replicator before they can be used in building.
| Quantity | Resource |
| --- | --- |
| ? | Verify resource and change info here, remove this note when corrected. |
Other Information
Edit
When you dissemble any the materials used to place it will be returned to you. Right click on a prop and choose Disassemble to return materials to your inventory.
This is a furniture item.
See the Furniture props for a listing of all furniture props.
Appearance when Placed
Edit
Add image here
Appearance when Placed
Edit
Ad blocker interference detected!
Wikia is a free-to-use site that makes money from advertising. We have a modified experience for viewers using ad blockers

Wikia is not accessible if you've made further modifications. Remove the custom ad blocker rule(s) and the page will load as expected.