Prime Grappler

Edit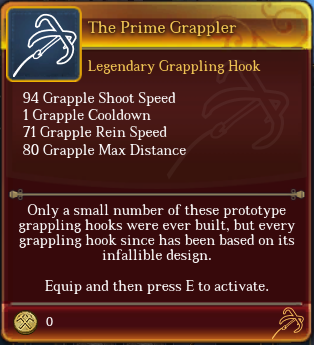 The Prime Grappler was Giveaway during the Year of Everquest Event.
It will be removed once the game enters Closed Beta.
The code for this item could only be redeemed during Alpha.
Other Information
Edit
Use:
Use your mouse to aim
Press Q to fire the hook (the default was changed from E in late Nov. 2014)
Press the space bar to release it.
See this handy video for basic usage.