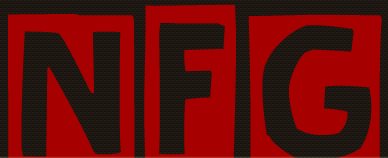 NFG is an EverQuest Next Landmark guild.
About the guild
Edit
At NFG we like to play games both seriously and for community fun. We have no set rules or schedules a enjoy meeting new people to explore and enjoy games. In Landmark we like to build the best tools and create the most beautiful structures. Together as a clan we are hoping to claim an area of a world to call home.
Once founded NFG Town will not only be for our community to build together, trade together and gather together but to also have a community plot to build structures for the Landmark competitions so that we can have a part of NFG in EverQuest Next. We also play other games like DayZ, Wildstar and other related games. There is no game genre we don't cover as we all enjoy various games across the online world.
Joining the guild
Edit
Visit our website, take a look around and sign up. Once applied you can join our Teamspeak and get started straight away!
External links
Edit
Ad blocker interference detected!
Wikia is a free-to-use site that makes money from advertising. We have a modified experience for viewers using ad blockers

Wikia is not accessible if you've made further modifications. Remove the custom ad blocker rule(s) and the page will load as expected.