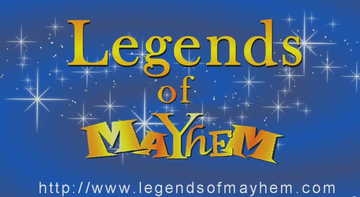 Mystic Mayhem is no stranger to the Free Realms community, but as closed down, Mystic Mayhem is going to be introduced into the newest MMO developed by Sony Online Entertainment, Landmark.
About Mystic Mayhem
Edit
Mystic Mayhem was formed by four loyal players to the Free Realms community, and they are Zadira Kindleriver (Zadira in Landmark), her daughter, Stephani Rabbitheart (SteffyRabbitheart in Landmark), and two very dear friends, Tye Swordprince, and Darian Spirithorn (Solarum in Landmark). Mystic Mayhem was a known guild through Free Realms, having many members of the game know who that guild was. The guild was released to the general public on November 1, 2010, in the game of Free Realms, and has strived to pick up as many members as possible, until the sunset of Free Realms had occured on March 31, 2014. With all tragedies  set aside, and future plans ruined to what was expected in the Free Realms world, the guild is going to be moving over to Landmark as soon as guilds are available, although most members have made their way over to the game now. The Mayhem will forever continue on, as it rides itself into a new chapter of the gaming history. 
The guild is, not just a guild, but also a fan-base community, where you can join in the community on the Community Website. The community is not like a normal community, but the community is like a family.
As of March 31, 2014, the site domain will remain the same (freerealmsmayhem.com) until main admin is able to come in and change the domain (to legendsofmayhem.com), however both domains will remain until further notice.
Interested in Joining?
Edit
If you would like to join the Mystic Mayhem guild, there is a website, found here, that is highly required for the member base to join. Although applications for the Landmark game are not available yet (as of April 4, 2014), it's always the best to keep eyes peeled out for this change to occur once guilds are implemented into the Landmark game. Once guilds are implemented into Landmark, more details will be added.
Ad blocker interference detected!
Wikia is a free-to-use site that makes money from advertising. We have a modified experience for viewers using ad blockers

Wikia is not accessible if you've made further modifications. Remove the custom ad blocker rule(s) and the page will load as expected.