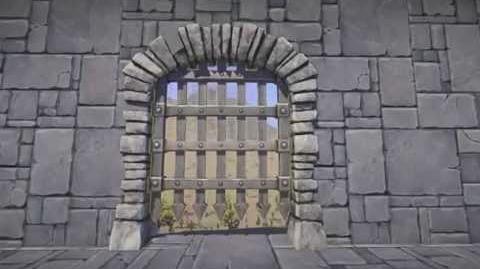 Iron Portcullis is a prop that was given away as part of special promotions during early in the closed beta phase of Landmark's development.
Basic Info
Edit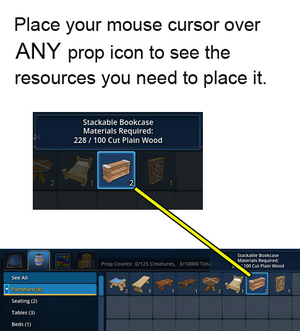 All props are placed using the Prop Palette while in Build Mode.
This prop is not innate. See info below for how this prop differs and how it was obtained.
Required Resources
Edit
All resources must be refined at a Replicator before they can be used in building.
| Quantity | Resource |
| --- | --- |
| ? | Verify resource and change info here, remove this note when corrected. |
Other Information
Edit
When you recycle a prop, all of the materials used to place it will be returned to you. Right click on a prop and choose Recycle to return materials to your inventory.
See the Doors, Trapdoors, and Gates (List) list for similar props.
Appearance and Features
Edit
It looks like an iron gate with a stone arch entryway, typically seen in castle designs.
It is a two-part prop that opens and closes when clicked. Because it is an Interactive prop, it can be used with the Linking and Triggering system.
Obtaining
Edit
This prop was only given out by various social media contests during early closed beta. For example, players who hosted game streaming on Twitch were given codes that players could win during while their streams were live.
After doing so, it appeared in that player's Inventory.

Limits
This prop is account-bound (linked to the account, rather than just the character) and will be returned after the character wipe during closed beta that is slated for late April 2015. See the Upcoming Wipe Answers threads for details on the wipes.
Appearance when Placed
Edit
Ad blocker interference detected!
Wikia is a free-to-use site that makes money from advertising. We have a modified experience for viewers using ad blockers

Wikia is not accessible if you've made further modifications. Remove the custom ad blocker rule(s) and the page will load as expected.