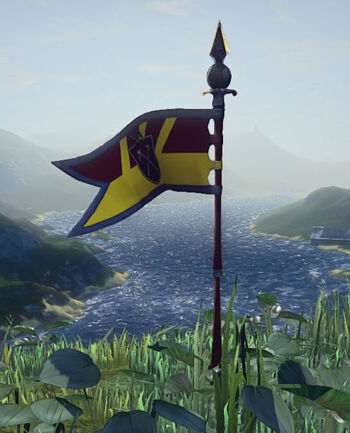 Explorer Flag is a flag prop that can be placed on a build site.
Only players who had the Explorer level of the Founder's Pack and above have this item.
How to Obtain
Edit
While on a build site you have access to:
Click the tool icon in the upper right corner of your screen or press Tab on your keyboard to toggle into Build Mode
Type Flag into the Search field to locate it in the prop palette section of Build Mode's mega-palette
This prop uses zero building materials and can be placed infinitely
Other Info
Edit
This is one of three flags that came with various levels of the Founder's Packs.
The others are:
Ad blocker interference detected!
Wikia is a free-to-use site that makes money from advertising. We have a modified experience for viewers using ad blockers

Wikia is not accessible if you've made further modifications. Remove the custom ad blocker rule(s) and the page will load as expected.