Emerald is a mined type of gemstone.
Basic Info
Edit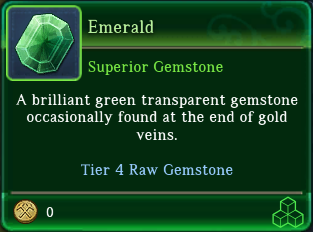 See the Mining Guide to learn more about Emerald.
This is what Emerald looks like when it's found in nature.
As a Recipe Component
Edit
Emerald can only be used to craft after it is turned into Cut Emerald.
Other Information
Edit
Mining underwent many changes before the 2016 game launch.