This item can now be crafted at a Replicator. The page needs updates. Please take a moment to update it page and remove this note.
During closed beta the Delver's Grappling Hook can only be looted by finding a chest in a cave. It has significantly better stats most of the Grappling Hooks than can be crafted.
Basic Info
Edit
See the examine window on the right for stats at this time.
How To Make
Edit
It is currently a loot-only item from chests, though that status may change after closed beta.
Other Information
Edit
Use:
Use your mouse to aim
Press Q to fire the hook (the default was changed from E in late Nov. 2014)
Press the space bar to release it.
See this handy video for basic usage.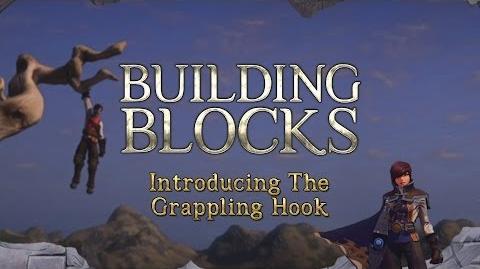 Ad blocker interference detected!
Wikia is a free-to-use site that makes money from advertising. We have a modified experience for viewers using ad blockers

Wikia is not accessible if you've made further modifications. Remove the custom ad blocker rule(s) and the page will load as expected.