This page describes Barren Faction monsters you may battle within the Chaos Caverns.
Common Barren Faction Features
Edit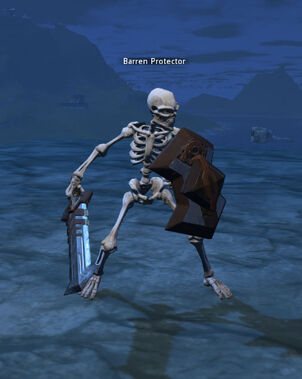 The Barren creatures are ambling skeletons that are often associated with classic films that feature the special of effects artwork of Ray Harryhuasen like the skeleton warriors in Jason and the Argonauts.
Barren Faction Enemy Types
Edit
Prop versions that mimic the Barren Faction can be placed on player-made build sites using the Prop Palette.
Other Factions
Edit
Related Topics
Edit
Ad blocker interference detected!
Wikia is a free-to-use site that makes money from advertising. We have a modified experience for viewers using ad blockers

Wikia is not accessible if you've made further modifications. Remove the custom ad blocker rule(s) and the page will load as expected.